About the Open Innovation Platform
Greetings
Ever since Yamagata University was awarded the Japan Regional Innovation Strategy Program by the Excellence, which was hosted by the Japan Science and Technology Agency in 2009, it has adopted a "select and concentrate" strategy to develop it as a base to cover the basics (non-competitive domains) to application development, mass production technology development, prototyping, and verification (competitive domains), and even commercialization, aiming to become a world leader in the field of organic materials systems.
The university has also established facilities for promoting large-scale industry-academia-government collaboration in non-competitive domains with private companies, including the Innovation Center for Organic Electronics, promoting research & development. While the total amount of joint research revenue in 2009 was about 200 million yen, in 2016 it drastically increased to about 800 million yen. This is a result of the university's determined efforts to, above all, contribute to companies and vitalize Japan.
Currently, in addition to large-scale, joint research & development activities based on specific themes with individual companies, a vertical-collaboration consortium comprising of multiple (more than a dozen) associated companies toward industrialization was formed to engage in research & development. Among such R&D projects, we have ones that have entered into competitive domains in view of implementation into society, shifting from conventional research efforts in non-competitive domains to exploring commercialization.
The actual projects that the Open Innovation Platform tackles are: 1) the continual creation of large-scale joint research with companies in competitive domains and 2) improving educational and research foundations based on the university's medium- and long-term perspective. The Open Innovation Platform works on two activities: 1) continual business creation and 2) management operations. For business creation operations, in order to create strategic projects and joint research activities, we execute: 1) analysis of the excellent research domains that Yamagata University has and, based on results, the creation of new academia-industry collaboration by identifying unexplored or integrated domains in the portfolio, and 2) initiatives for organized research and business creation by creative managers. With management operations, as project management committing to results, we quickly carry out business proposals, negotiations, and contracting, all the way to project progress management between Platform, managing the build-up of relationships of trust, and ensuring results.
The "strengths" of the open innovation initiatives promoted by Yamagata University include the fact that many world-class researchers in the field of organic materials have access to plenty of original materials, as well as the availability of equipment for printing technology to support process devices needed for device production, especially organic material systems, and a complete lineup of analytic facilities.
Going forward, through large-scale joint research projects between Platform (Yamagata University and private companies), intellectual properties owned by Yamagata University will surely be returned to society for social improvement. In addition, by investing funds achieved from large-scale joint research activities covering education and research, the circle of studies will be greatly expanded. By improving "research and educational environments," we aim to be an attractive university full of hope so as to gather students and teachers all around the world. We would appreciate positive participation in this Yamagata University project centered on the Open Innovation Platform, which is highly committed to results that create new business.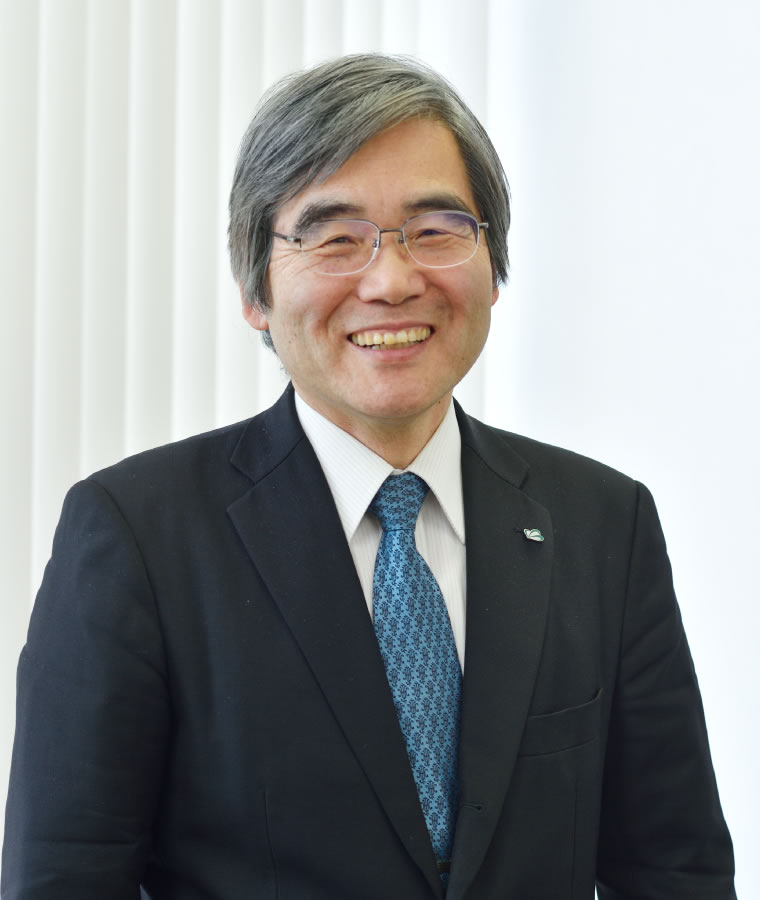 Yoshihiro Ohba

Trustee and Vice President
Head, Open Innovation Platform
Head, Center for Management of Intellectual Property
Head, Industry-Academia-Government Collaboration Promotion Platform
Yamagata University