About the Open Innovation Platform
Features
1.Industry-academia collaboration focusing on business contribution, with keywords of "stability and development, creation and management."
By improving levels of research in a stable research environment, levels of research are continually developed.
We share targets and challenges with companies and tackle the creation of innovation.
We promote joint research management with a commitment to results, from the build-up of a joint research structure to research progress management.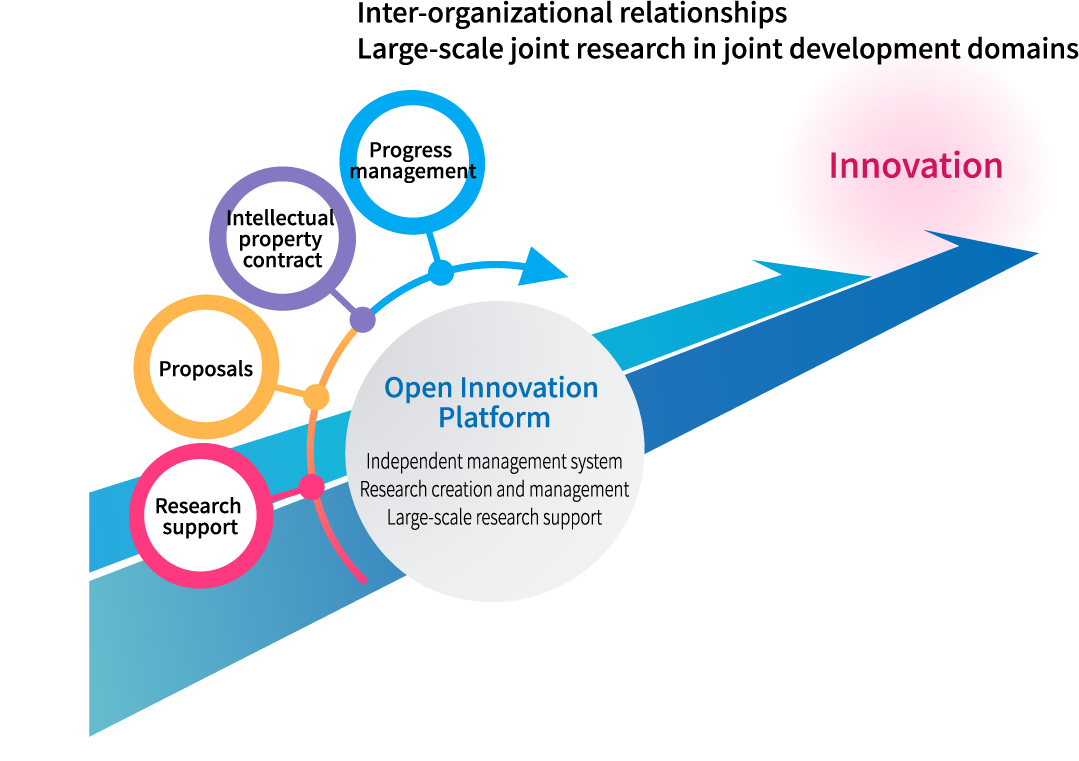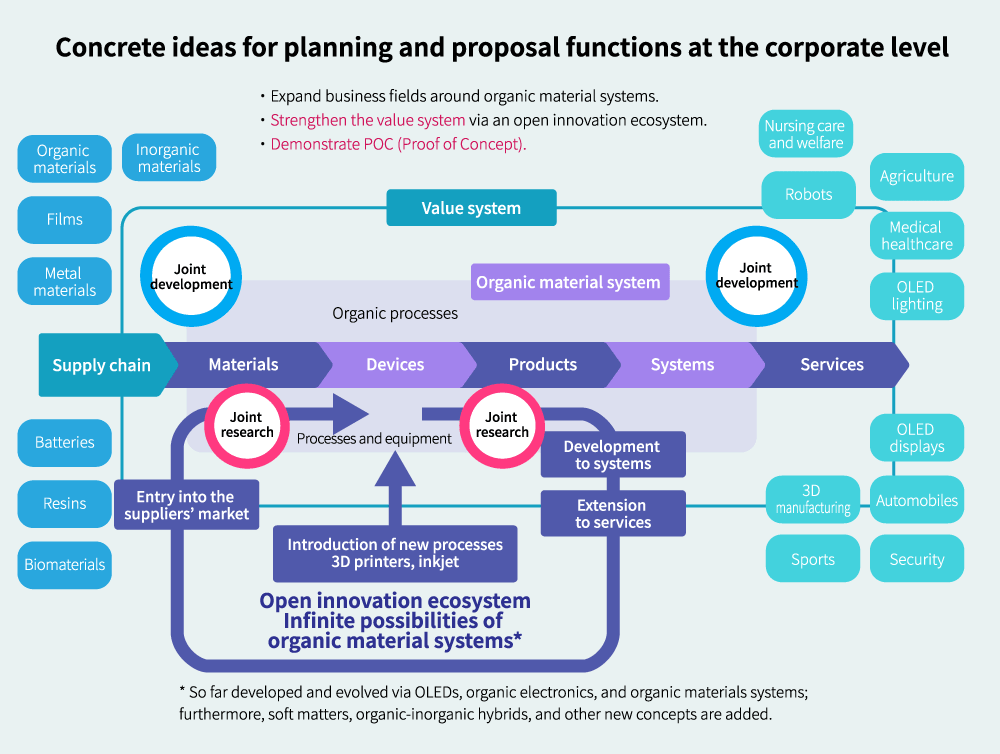 2.Promotion Platform well-versed in academia-industry collaboration
Management system centering on general creative managers
We proceed with projects with a management structure centering on creative managers (CMs), well-versed in fields such as academics, technologies, markets, business, and research management. We address inviting external human resources, in-house human resource development, and improved research environments, all the while aiming for sustainable development.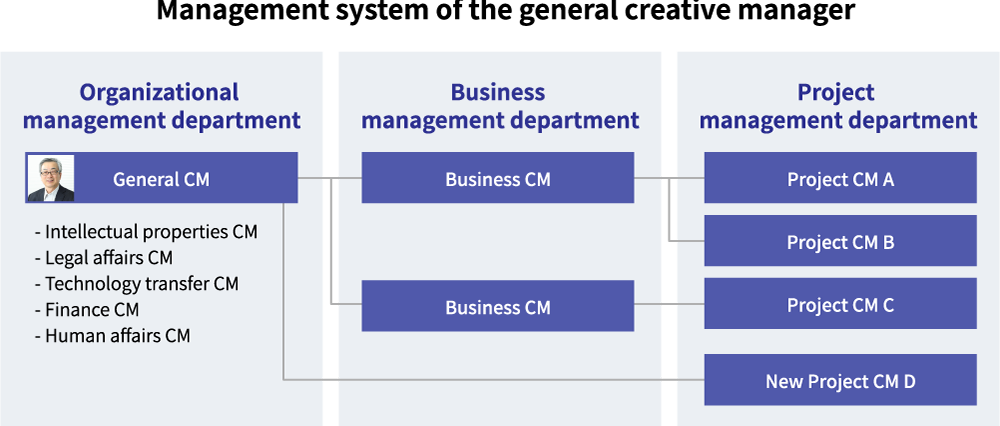 Strengthening priority fields
Organic electronics
Inkjet
3D printers
Printing electronics
Creating new fields
Medicine-engineering collaboration
Soft robotics
3D interfaces
3.Team Yamagata
Formation of Team Yamagata: Handling inter-Platform relationships
Yamagata University tackles academia-industry collaboration in the form of concerted efforts through Platform across the university.
All teachers are organized in the Academic Assembly without barriers of departments and faculties being involved, thereby enabling flexible relocations of teachers in response to restructuring.
The Open Innovation Platform serves as the point of contact toward building a research & development structure that responds to corporate needs.